GROUND-BREAKING FOR NEW DIOCESAN HALL
September 11, 2016

following 9:00 am Mass
Look for the July Capital Campaign newsletter in your mailbox!

CATHEDRAL MASS SCHEDULE

  
Tues., Thurs., Fri. 8:00 am
Lauds at 7:45 am


Wed., Fri. 5:30 pm


Vespers at 5:15 pm


Saturday:  
4:00 pm (English)


Sunday:   
7:15 am (English)
9:00 am (English)
            11:00 am  (Vietnamese)

Holy Day Vigil:  5:30 pm Cathedral

 Holy Day:  8:00 am  Chapel
                         5:30 pm Cathedral

 RECONCILIATION

Saturdays 3:00-3:45 pm

Any time by appointment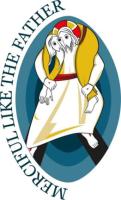 VISIT THE CATHEDRAL  & PASS THROUGH THE 
DOORS OF MERCY!
Contact the Office:  563-32​4-3257.

BISHOP AMOS OPENING THE DOORS:   PHOTOS
​See Fran Riley's story on Sacred Heart Cathedral that was aired on June 20.